Only fuel dock that is a member of the Newport Beach Chamber of Commerce
Only Fuel Dock in Newport featuring Premium 'VALVTECT' Diesel and Gasoline
Friendliest, Most knowledgeable, "FULL SERVICE" Fuel Dock in Southern California
Only "MINI-MARKET" on the water in Newport Harbor
Free coffee

always

Full service fishing tackle store on site
Complete oil change facility for all types of boats and engines
Official "used oil collection center"
Longest fuel dock in Newport Harbor -

120 feet

- and can take vessels up to

180 feet.

We are open 365 days of year (weather permitting)
Please call 949-673-1103 if you need special fueling hours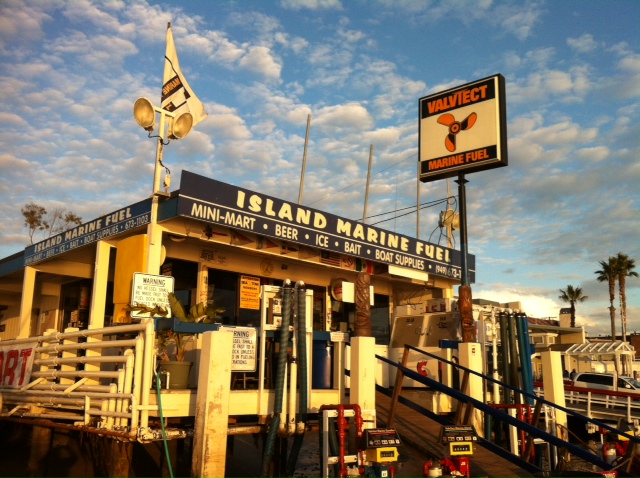 Valvtect Marina of the Year
Family Owned Since 1933
A Few Words On Quality
Not only do we filter all of our Fuels, we take the further step of including all of ValvTect's additives in all of our fuels, making our Premium Diesel and Gasolines by far the best Marine Fuels in Newport Harbor.
Why put anything else in your vessel? She is your baby, your hard earned pleasure machine.
For around the same price per gallon as the other "regular" Fuel Docks, you can fill up with Premium, Filtered ValvTect fuels.
ONLY AT ISLAND MARINE FUEL